September 2nd 2021
Laituri 6, Quay 6
Quay 6 by Jaakko Niemelä is an installation constructed from scaffolding that greets visitors as they arrive on the ferry from mainland Helsinki and disembark at the northern quay of Vallisaari Island. Climate change has drastically accelerated alarming phenomena such as the melting of Greenland's northern ice sheet: if this glacier were to vanish completely, it would cause global sea levels to rise about six metres, roughly the same height as Niemelä's bright-red wooden structure, which has approximately the same base dimensions as Vallisaari's old stone quay. The water dripping down the red scaffolding creates the illusion of something leaking. The structure of the installation illustrates mutual interdependency: its various parts support each other – if one were removed, the entire tower would collapse.

https://www.youtube.com/watch?v=KekSwm_G3PQ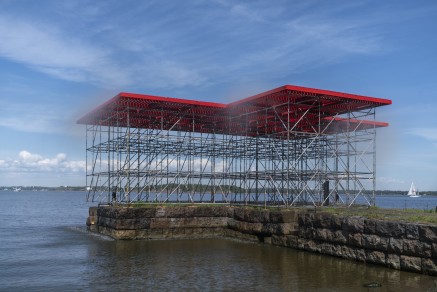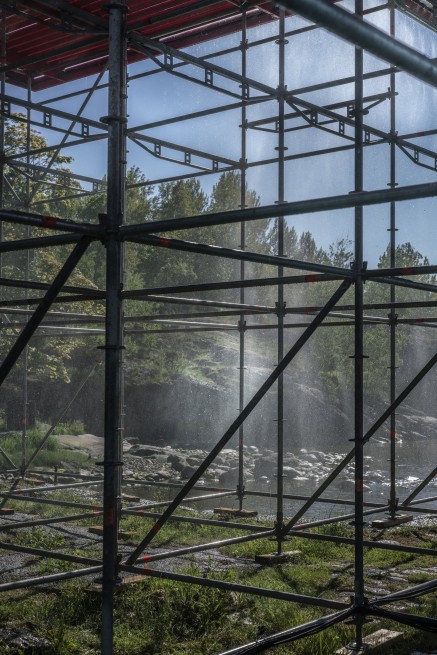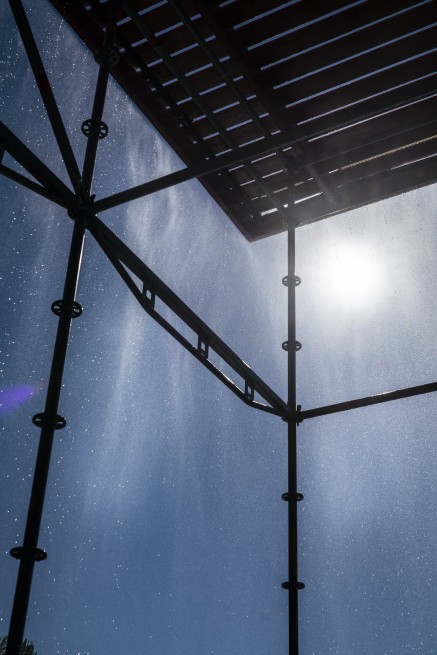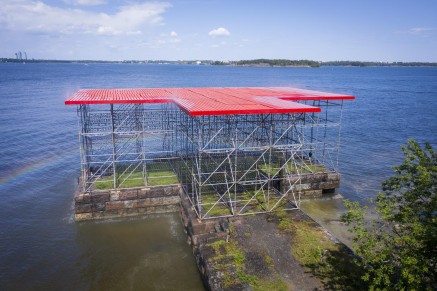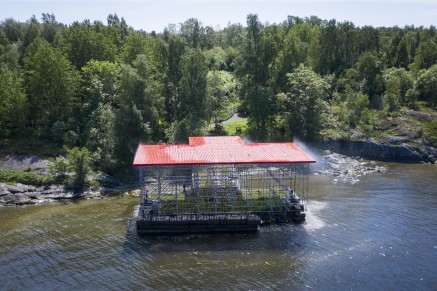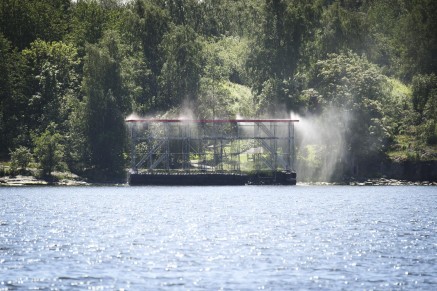 December 16th 2019
Nostalgia exhibition
I have opened Nostalgia exhibition 13.th of December 2019 in Helsinki Art Museum. This exhibition is the end of a seven yerar long project. The exhibition is open until 15.th of March 2020.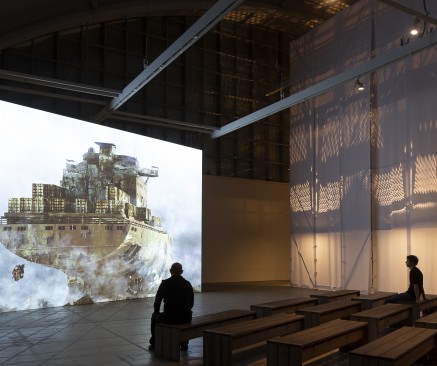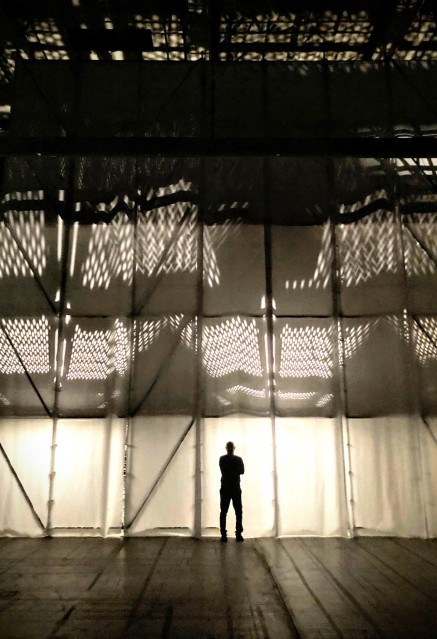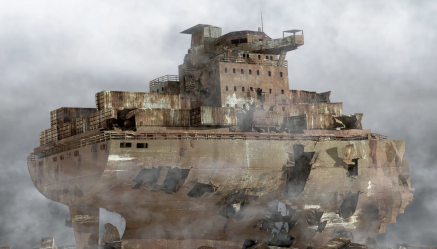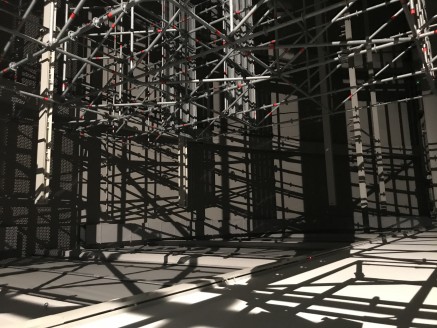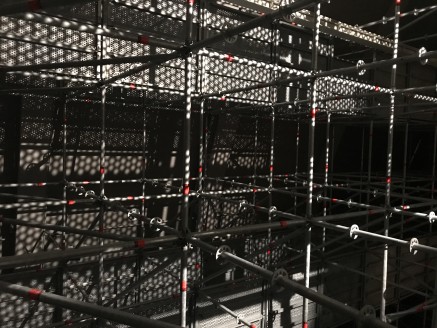 September 27th 2018
Nostalgia-project
Videoanimations "The Seventh Wave" and "Nostalghia" projected in a huge scale on the Opera roof, Oslo Kulturnatt 14.th September 2018. Animations were performed with live music by Chamber Choir Ensembme 96 and Sisu percussion ensemble.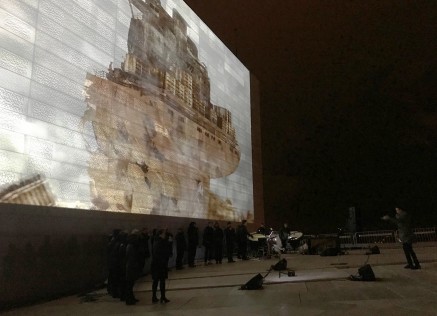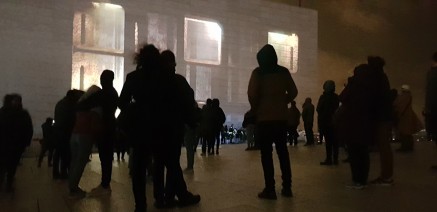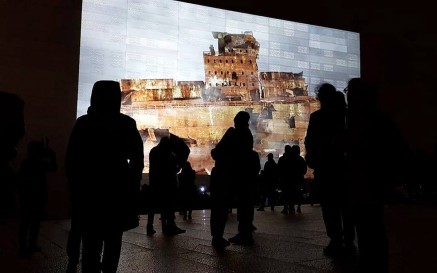 September 13th 2018
Nostalgia-project
Two videoanimations at Turku Artmuseum Studio
14 Sept-18 Nov 2018
"I'm a sea captain's son, and much of the time when I was young father was away at sea. That's why I never had a chance to really get to know him. When he returned home upon his retirement, he got dementia very soon and lost his ability to speak. He died in 1985, when I was 26 and studying at Kankaanpää Art School for the last year. I have since then understood that my father's absence and death have had a great impact on my life. The experience has also affected my artistic work and my choice of subject."

Jaakko Niemelä's artistic work has since 2012 revolved around a research project on the theme of seafaring and memories of his father. He has followed in the footsteps of his father by visiting by boat the same places where his father had been. He has documented the journeys by drawing, writing and taking both photographs and video, using the materials later to create animations and multimedia installations. The guiding star of the project has been Niemelä's desire to reacquaint himself with his father.

One key element in Niemelä's recent works are large constructions erected in the gallery, which make the spatial experience extremely physical and poignant. Nostalgia in the Studio gallery is an installation that consists of two animations projected on a large scale and accompanying structural elements. The animations depict an ocean-going ship on stormy seas and how it gradually breaks down. The soundscape consists of a choral piece by Baroque composer Alessandro Scarlatti and ambient music composed by Jaakko Niemelä's nephew, thus bringing together three generations of the Niemelä family.

Nostalgia explores the central themes of Niemelä's art: the breaking and disintegration of large structures, relinquishment and longing, destruction, decay and ending. The first piece in the project was presented at the Lönnström Art Museum in Rauma in 2014. Since then the project has been featured at the Rauma Maritime Museum and the Kunstplass gallery in Oslo in 2017.

Jaakko Niemelä (b. 1959 in Rauma) has worked as an artist for over 30 years, extending his practice from printmaking to installation, light art and video. He studied the architecture of light in Aalto University, and in his work he makes use of his skill as lighting designer. In addition to exhibiting extensively both in Finland and internationally, Niemelä has also created several public monuments and has curated exhibitions. He also collaborates with his wife, sculptor Helena Hietanen.

This exhibition is generously supported by the Alfred Kordelin Foundation, Kone Foundation and Ministry of Education and Culture.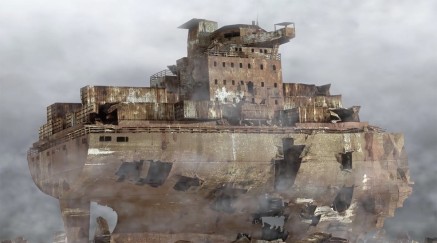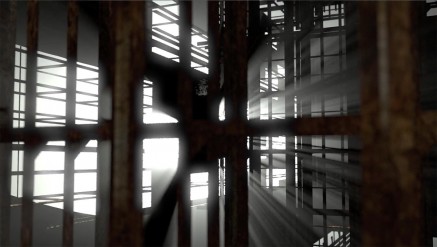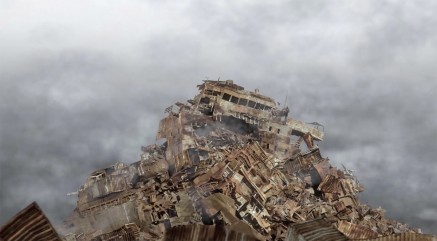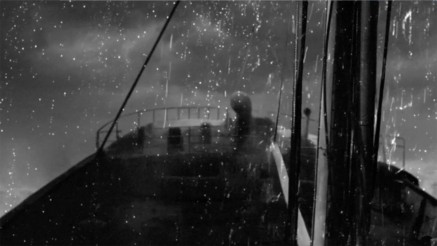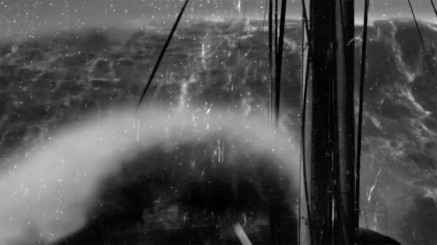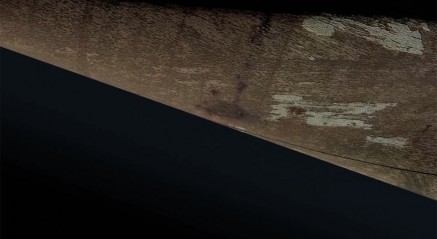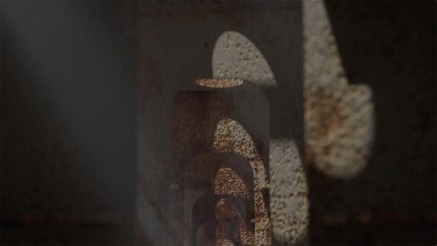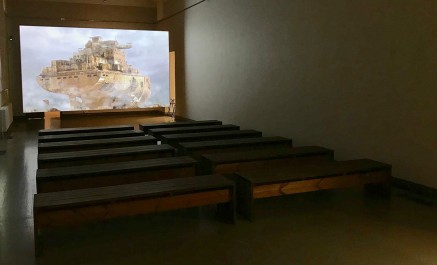 September 27th 2017
Nostalgia-project
Two videoanimations; Nostalghia, 2017 (a collapsing ship) and The Seventh Wave, 2014 (a ship in a storm). Departure, 2017 (a raining tree - installation outside the gallery). Exhibition at Kunstaplass(10), Oslo Norway, 28.th of September - 29.th of October 2017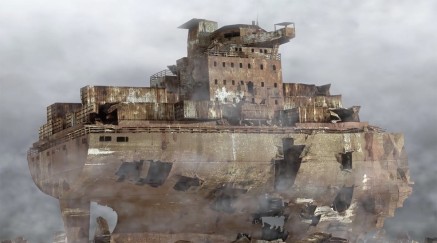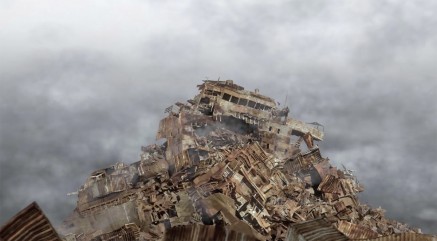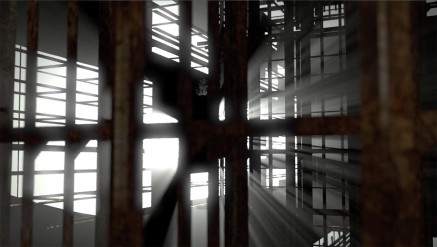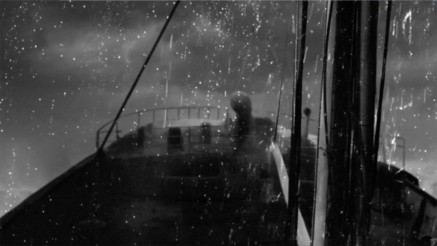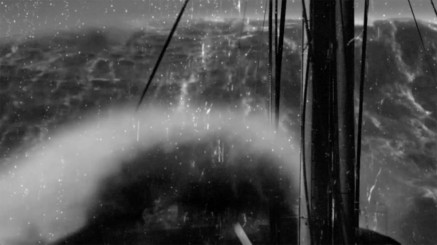 July 23rd 2017
Lähtö
Lähtö-installation, Rauma Maritime Museum garden 20.th-30th of July 2017
A linder tree has srated to rain water in the museum garden.
My father graduated from this building 1944 and became a captain.
https://www.youtube.com/watch?v=HfCIbWqG040&feature=youtu.be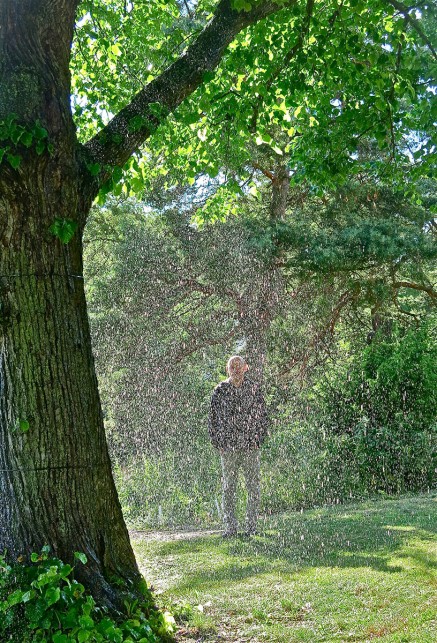 January 5th 2017
Kauppa-Lopo
I have made visualization to Minna Canth´s play Kauppa-Lopo. Premiere in Pori Theatre 5.th of January 2017
more information: http://www.porinteatteri.fi/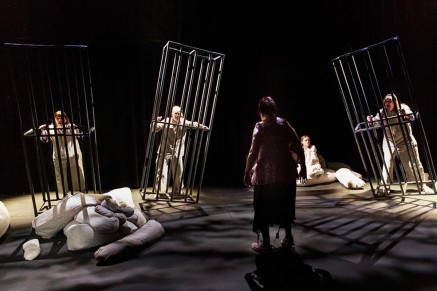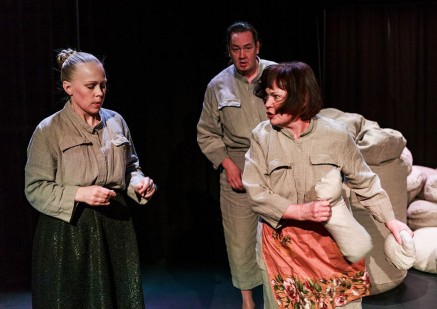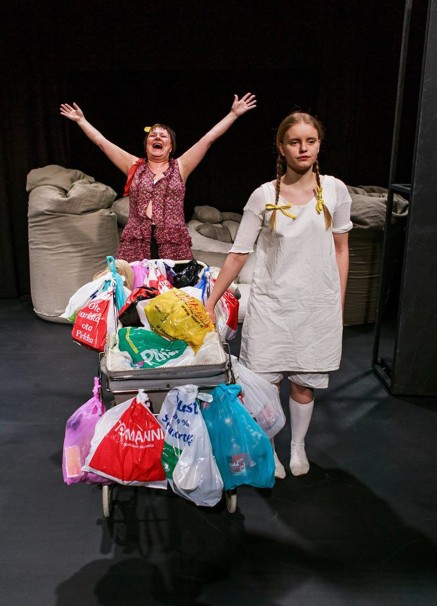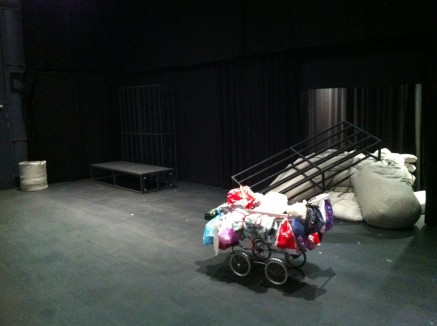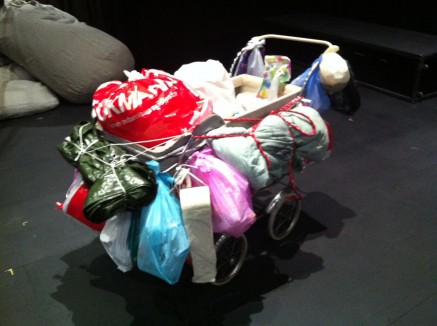 September 5th 2015
Meilahti Hospital art competition
Jaakko Niemelä won 2.nd Prize in Meilahti Hospital art competition with his proposal "Cones - Lanterns". His proposal consists of three big shiny metal Cones and the pine trees beside them, all elements lighted from inside with computer programmed RGBW - led lights.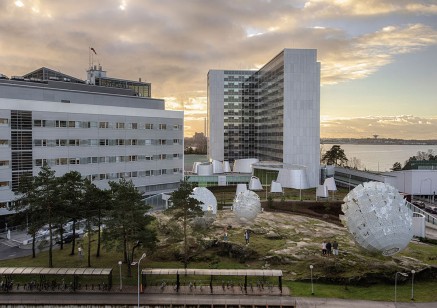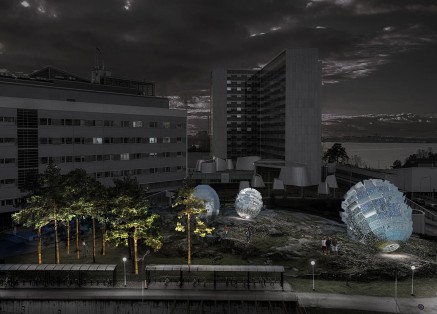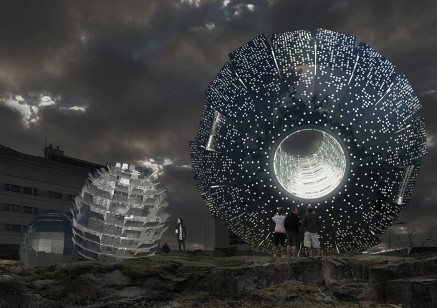 September 2nd 2015
Olari Church
We are currently working with a public art project to Olari Church, Espoo Finland. We won the art competition last spring and our work should be ready in November 2015.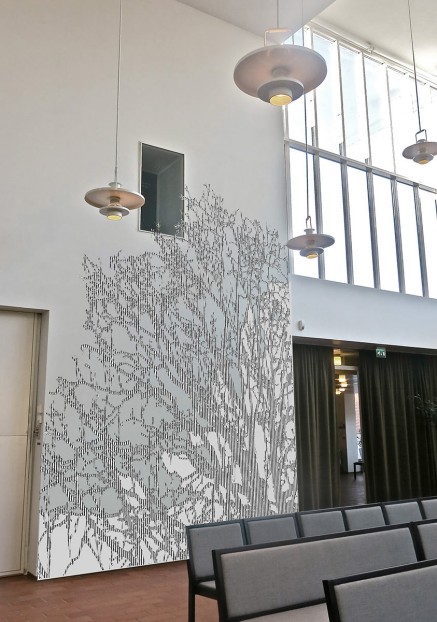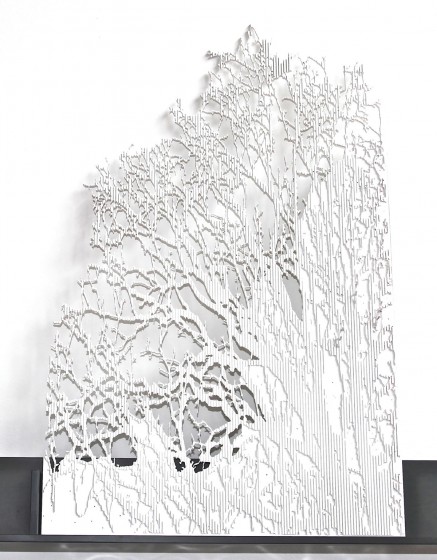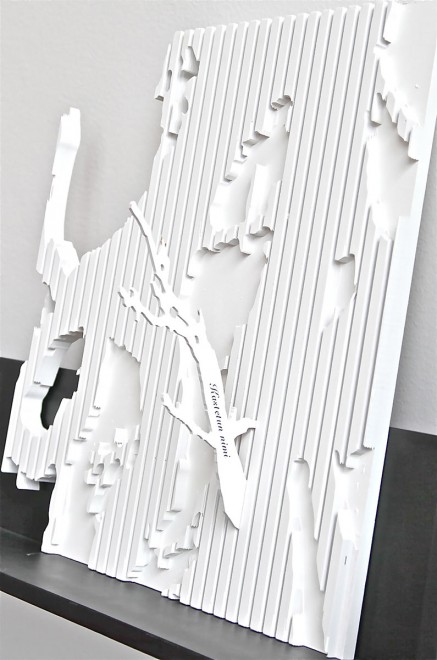 March 31st 2015
Easter uppdate to National Church Council´s Chappel
We have updated for Easter time new videoanimation to National Church Council´s Chappel